10th July 2019 – Anchor Text & Backlinks from Majestic
We've added top 20 Anchor Texts and the top 100 Backlinks for expiring domains from Majestic.
You will see an anchor icon and a backlinks icon for this data as shown below.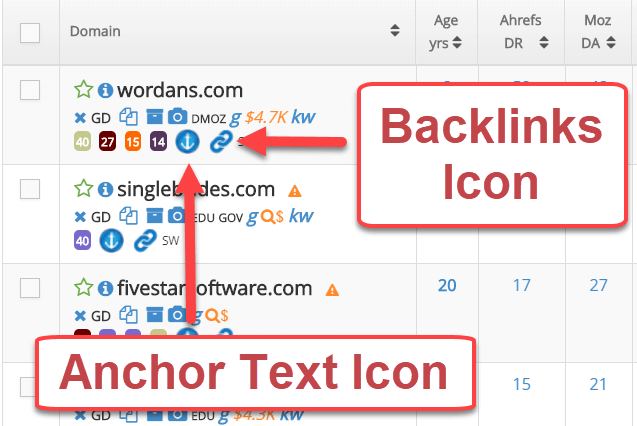 You can hover over the anchor icon to see the top 20 Anchor Texts for the domain. In the domain details page, you can see the full list of anchor texts along with additional metrics for each of them.
When you click the back links icon, a new page will open up showing you the top 100 back links to this domain. We made sure to only show you a single back link from a referring domain. The same data is also shown on the Domain Details page.
You can search for expired domains with specific keywords in their Anchor Texts using the "Anchor Text" widget in the Advanced Search screen. This has proven to be really useful to DomCop customers to find expired domains already optimized for their money keywords.