Buy DynaDot Auction Domains with High Trust Flow
Domain list showing all DynaDot auction domains that have a high Majestic Trust Flow
The DynaDot expired auctions are very similar to the GoDaddy expired auctions - before an expired domain enters the Pending Delete state, DynaDot puts the domain up for auction to its users.
Since the domain is technically in the Renewal Grace Period, the original owner could still renew the domain. However, if the original owner does not renew the domain, the highest bidder gets it within 3-4 days of the auction ending.

.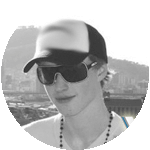 I've tried a number of expired domain finding tools and services but the support from DomCop is second to none. It's in my top two of tools to use, and the best I've used for crawling.
Glen Allsopp, Gaps.com
United States