Buy DynaDot Auction Domains with High Trust Flow
Domain list showing all DynaDot auction domains that have a high Majestic Trust Flow
The DynaDot expired auctions are very similar to the GoDaddy expired auctions - before an expired domain enters the Pending Delete state, DynaDot puts the domain up for auction to its users.
Since the domain is technically in the Renewal Grace Period, the original owner could still renew the domain. However, if the original owner does not renew the domain, the highest bidder gets it within 3-4 days of the auction ending.

.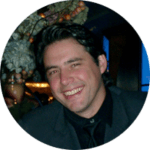 When I discovered domcop.com, it was already answering most of my needs, but lacked a few functions. Just a small request to support and the 3 functions I suggested were implemented about 4 days after. What a response!
Fred Lesage
France