Web.com has merged the SnapNames and NameJet inventories. So when you do a search for NameJet, SnapName domains will show up, and vice versa.
Buy PBN Domains - Expired Domains for Private Blog Networks (PBN)
Domain list showing all domains that have TF > 15, TF/CF ratio > 0.8 and Indexed by Google
The domain table shows expired domains that have Trust Flow of 15+, A TF/CF ratio > 0.8, are indexed by Google and are available for under $300. This is the search metric used by most SEOs who have created their own Private Blog Networks (PBN).
Apart from Trust Flow (TF), many SEOs also look at the Moz Domain Authority (DA). However, at the end of the day it is the link equity that a PBN domain has that matters the most. Make sure to follow the steps below before you buy a domain for your PBN
1. Check domain backlinks. Look through the backlinks that the domain has from Majestic and Moz. You are looking for authoritative linking domains in the same industry as the expired domain and you are also looking for spammy sites.
2. Look at the Anchor text diversity. If you find any spammy keywords or foreign keywords in the anchor text, the domain could have been spammed in the past.
3. Check the website history by looking at the Wayback Archive and Screenshots.com. If the last website looks spammy, you want to avoid the domain.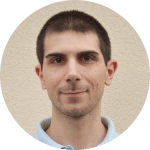 The DomCop support team is the best I've ever found, fast and friendly and always available to add new features to give us customers the best experience! The price and impressive service make me feel at home with DomCop. If you try the free trial you will never go away
Paolo Mauroner
Italy