Buy Pre-release Domains with High Trust Flow from NameJet
Domain list showing all NameJet Prerelease domains that have a high Majestic Trust Flow
NameJet's Pre-Release domains are expired names that have been provided through NameJet's exclusive partnerships with other registrars in the industry.
NameJet publishes daily a list of all such domains. Customers can backorder these domains in the same manner as normal Pending Delete domains. The auction will close if there is only a single backorder request and the minimum bid amount is met.
If there are multiple domain backorders, then the domain is put in a 3-day private auction that starts on the release date. The auction starts between 11AM and 2PM (PT) on the release day.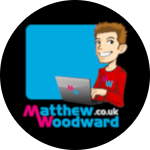 Now that is a stupidly handy tool! Certainly makes finding domains a very quick process, and I love anything that saves time =D
Much love for building it!
Matthew Woodward
Blogger, UK