Buy expired .at domains with Great Back Links & Top SEO Metrics
Domain

Age
yrs
Moz
DA
Maj
CF
Maj
TF
Maj
Dom
Expiring
In

Exp

...
-
-
-
...
-
-
-
...
-
-
-
...
-
-
-
...
-
-
-
...
-
-
-
...
-
-
-
...
-
-
-
...
-
-
-
...
-
-
-
...
-
-
-
...
-
-
-
...
-
-
-
...
-
-
-
...
-
-
-
...
-
-
-
...
-
-
-
...
-
-
-
...
-
-
-
...
-
-
-
...
-
-
-
...
-
-
-
...
-
-
-
...
-
-
-
...
-
-
-
Expired .at domains list - Great back links, Trust Flow, Domain Authority
Alexa, SEMrush, SimilarWeb, Alexa metrics and more
.AT is the ccTLD for Austria and is administered by NIC.AT. Registrations at the top and secondary level are open to the public due to the popularity for being used with the English word "at".
Top .at Domain Sales:
job.at sold for 590,949 USD on 12/27/07.
pizza.at sold for 97,500 USD on 11/07/12.
pizza.at sold for 96,705 USD on 10/30/12.
c.at sold for 60,467 USD on 11/14/16.
pokern.at sold for 55,829 USD on 06/24/08.
pokern.at sold for 55,710 USD on 06/01/08.
online-casinos.at sold for 31,200 USD on 10/17/12.
1.at sold for 28,083 USD on 11/14/16.
cars.at sold for 27,890 USD on 06/03/16.
plenty.at sold for 23,741 USD on 03/25/10.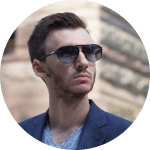 Since starting SEO back in 2009, it has become very difficult to rank brand new domains. Unless you are building a brand, it's highly recommended that you start every new money site with an expired domain. Additionally, if you're building a PBN, you should only consider using expired domains. The problem is good domains start at $50 a piece, and anyone charging less is either full of sh*t or selling garbage domains, and I mean that. If it sounds too good to be true, it probably is. DomCop has a great offer that all of you buying expired domains should consider. For the price of a couple domain names, you can use DomCop for a month, snag some excellent domain names, which would otherwise cost you thousands of dollars. If you're considering expired domain software and don't have the knowledge to program your own crawler, I'd lean towards DomCop.
Josh MacDonald
United States