Buy expired .be domains with Great Back Links & Top SEO Metrics
Domain

Age
yrs
Moz
DA
Maj
CF
Maj
TF
Maj
Dom
Expiring
In

Exp

...
-
-
-
...
-
-
-
...
-
-
-
...
-
-
-
...
-
-
-
...
-
-
-
...
-
-
-
...
-
-
-
...
-
-
-
...
-
-
-
...
-
-
-
...
-
-
-
...
-
-
-
...
-
-
-
...
-
-
-
...
-
-
-
...
-
-
-
...
-
-
-
...
-
-
-
...
-
-
-
...
-
-
-
...
-
-
-
...
-
-
-
...
-
-
-
...
-
-
-
Expired .be domains list - Great back links, Trust Flow, Domain Authority
Alexa, SEMrush, SimilarWeb, Alexa metrics and more
.BE is the ccTLD for Belgium. It became active in 1989 and in 2000 DNS Belgium took control over it. There are about 1.3 million .be domains currently registered. In 2007, Google picked up youtu.be to use as a url shortner for youtube.com
Top .be Domain Sales:
relatiegeschenk.be sold for 23,711 USD on 02/22/12.
shop.be sold for 23,402 USD on 08/17/15.
industriebouw.be sold for 21,000 USD on 07/22/09.
telefoonhoesjes.be sold for 18,000 USD on 11/27/16.
parfum.be sold for 17,927 USD on 03/06/13.
888.be sold for 16,200 USD on 03/02/11.
monier.be sold for 15,896 USD on 07/16/08.
industriebouw.be sold for 15,000 USD on 01/08/11.
cam.be sold for 15,000 USD on 08/19/09.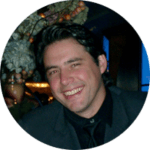 When I discovered domcop.com, it was already answering most of my needs, but lacked a few functions. Just a small request to support and the 3 functions I suggested were implemented about 4 days after. What a response!
Fred Lesage
France