Buy expired .biz domains with Great Back Links & Top SEO Metrics
Domain

Age
yrs
Moz
DA
Maj
CF
Maj
TF
Maj
Dom
Expiring
In

Exp

...
-
-
-
...
-
-
-
...
-
-
-
...
-
-
-
...
-
-
-
...
-
-
-
...
-
-
-
...
-
-
-
...
-
-
-
...
-
-
-
...
-
-
-
...
-
-
-
...
-
-
-
...
-
-
-
...
-
-
-
...
-
-
-
...
-
-
-
...
-
-
-
...
-
-
-
...
-
-
-
...
-
-
-
...
-
-
-
...
-
-
-
...
-
-
-
...
-
-
-
Expired .biz domains list - Great back links, Trust Flow, Domain Authority
Alexa, SEMrush, SimilarWeb, Alexa metrics and more
.BIZ is a gTLD intended to be used by businesses. It was created due to the over whelming demand for for the .com domain. The only specific qualification to register a .biz domain is that it must for commercial use. NeuStar administers this tld.
Top .biz Domain Sales:
e.biz sold for 66,001 USD on 11/27/09.
all.biz sold for 61,750 USD on 03/16/11.
1.biz sold for 32,003 USD on 01/28/11.
g.biz sold for 30,000 USD on 08/24/11.
d.biz sold for 26,110 USD on 11/27/09.
hotel.biz sold for 25,000 USD on 04/10/13.
llc.biz sold for 23,520 USD on 01/29/14.
gold.biz sold for 20,640 USD on 01/25/12.
web.biz sold for 19,200 USD on 07/05/16.
casinos.biz sold for 19,000 USD on 03/16/11.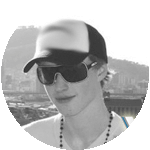 I've tried a number of expired domain finding tools and services but the support from DomCop is second to none. It's in my top two of tools to use, and the best I've used for crawling.
Glen Allsopp, Gaps.com
United States