Buy expired .cc domains with Great Back Links & Top SEO Metrics
Domain

Age
yrs
Ahrefs
DR
Moz
DA
Maj
CF
Maj
TF
Maj
Dom
Expiring
In

Exp

...
-
-
-
-
...
-
-
-
-
...
-
-
-
-
...
-
-
-
-
...
-
-
-
-
...
-
-
-
-
...
-
-
-
-
...
-
-
-
-
...
-
-
-
-
...
-
-
-
-
...
-
-
-
-
...
-
-
-
-
...
-
-
-
-
...
-
-
-
-
...
-
-
-
-
...
-
-
-
-
...
-
-
-
-
...
-
-
-
-
...
-
-
-
-
...
-
-
-
-
...
-
-
-
-
...
-
-
-
-
...
-
-
-
-
...
-
-
-
-
...
-
-
-
-
Expired .cc domains list - Great back links, Trust Flow, Domain Authority
Alexa, SEMrush, SimilarWeb, Alexa metrics and more
.CC is the ccTLD for Cocos (Keeling) Islands, an Australian territory of only about 600 people. VeriSign administers this ccTLD, through eNIC. .CC has become the "second largest TLD registry in the United States. .CC domains are registered directly at the second level.
The co.cc domains were spammed to death due to their cheap registration fee and Google in 2001 removed over 11 million .co.cc domains from its SERPs
Top .cc Domain Sales:
co.cc sold for 70,000 USD on 07/31/07.
cc.cc sold for 70,000 USD on 07/03/07.
fr.cc sold for 50,000 USD on 07/13/11.
tv.cc sold for 37,000 USD on 04/02/17.
tt.cc sold for 20,250 USD on 07/23/14.
722.cc sold for 15,800 USD on 02/27/16.
dna.cc sold for 15,500 USD on 04/05/17.
it.cc sold for 15,000 USD on 05/26/11.
hongkong.cc sold for 14,800 USD on 01/03/16.
loan.cc sold for 13,500 USD on 06/08/11.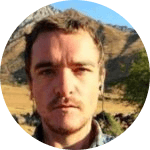 There wasn't a website which would give me all the information I wanted until I came across DomCop. DomCop is a real timesaver for me as everything is in one place and I have no reason to spend a long time trying to find high value expiring domains anymore.
Lee Hughes
New Zealand