Buy expired .ch domains with Great Back Links & Top SEO Metrics
Domain

Age
yrs
Moz
DA
Maj
CF
Maj
TF
Maj
Dom
Expiring
In

Exp

...
-
-
-
...
-
-
-
...
-
-
-
...
-
-
-
...
-
-
-
...
-
-
-
...
-
-
-
...
-
-
-
...
-
-
-
...
-
-
-
...
-
-
-
...
-
-
-
...
-
-
-
...
-
-
-
...
-
-
-
...
-
-
-
...
-
-
-
...
-
-
-
...
-
-
-
...
-
-
-
...
-
-
-
...
-
-
-
...
-
-
-
...
-
-
-
...
-
-
-
Expired .ch domains list - Great back links, Trust Flow, Domain Authority
Alexa, SEMrush, SimilarWeb, Alexa metrics and more
Most people wondering why Switzerland would be represented by .CH should know that the latin name for the country is Confoederatio Helvetica. Second level .ch domains available for registration have a requirement of being at least three letters long.
Top .ch Domain Sales:
swisstv.ch sold for 47,226 USD on 09/30/10.
onyx.ch sold for 45,143 USD on 03/13/07.
swisstv.ch sold for 35,508 USD on 04/05/11.
liberty.ch sold for 28,392 USD on 07/22/14.
liberty.ch sold for 28,140 USD on 08/06/14.
finanzen.ch sold for 24,890 USD on 01/05/11.
work.ch sold for 24,400 USD on 06/23/10.
koffer.ch sold for 22,278 USD on 11/12/14.
whi.ch sold for 21,840 USD on 01/11/12.
easyhotel.ch sold for 21,800 USD on 12/24/14.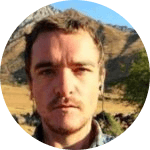 There wasn't a website which would give me all the information I wanted until I came across DomCop. DomCop is a real timesaver for me as everything is in one place and I have no reason to spend a long time trying to find high value expiring domains anymore.
Lee Hughes
New Zealand