Buy expired .cn domains with Great Back Links & Top SEO Metrics
Domain

Age
yrs
Ahrefs
DR
Moz
DA
Maj
CF
Maj
TF
Maj
Dom
Expiring
In

Exp

....
-
-
....
-
-
....
-
-
....
-
-
....
-
-
....
-
-
....
-
-
....
-
-
....
-
-
....
-
-
....
-
-
....
-
-
....
-
-
....
-
-
....
-
-
....
-
-
....
-
-
....
-
-
....
-
-
....
-
-
....
-
-
....
-
-
....
-
-
....
-
-
....
-
-
Expired .cn domains list - Great back links, Trust Flow, Domain Authority
Alexa, SEMrush, SimilarWeb, Alexa metrics and more
Anyone can register .cn second-level domain names. There are however, a set of predefined second-level domains that the registry has created for specific organizations types and geographic locations.
Top .cn Domain Sales:
game.cn sold for 512,307 USD on 01/29/14.
123.cn sold for 400,000 USD on 12/31/14.
wan.cn sold for 247,830 USD on 02/05/14.
lb.cn sold for 176,000 USD on 02/12/14.
one.cn sold for 160,640 USD on 02/12/14.
shop.cn sold for 160,320 USD on 02/12/14.
me.cn sold for 147,200 USD on 02/12/14.
ai.cn sold for 130,560 USD on 02/12/14.
sat.cn sold for 108,800 USD on 04/23/14.
daikuan.cn sold for 81,579 USD on 04/28/15.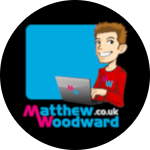 Now that is a stupidly handy tool! Certainly makes finding domains a very quick process, and I love anything that saves time =D
Much love for building it!
Matthew Woodward
Blogger, UK