Buy expired .co domains with Great Back Links & Top SEO Metrics
Domain

Age
yrs
Moz
DA
Maj
CF
Maj
TF
Maj
Dom
Expiring
In

Exp

...
-
-
-
...
-
-
-
...
-
-
-
...
-
-
-
...
-
-
-
...
-
-
-
...
-
-
-
...
-
-
-
...
-
-
-
...
-
-
-
...
-
-
-
...
-
-
-
...
-
-
-
...
-
-
-
...
-
-
-
...
-
-
-
...
-
-
-
...
-
-
-
...
-
-
-
...
-
-
-
...
-
-
-
...
-
-
-
...
-
-
-
...
-
-
-
...
-
-
-
Expired .co domains list - Great back links, Trust Flow, Domain Authority
Alexa, SEMrush, SimilarWeb, Alexa metrics and more
.CO is the ccTLD for Colombia and is administered by .CO Internet Second-level .co domains have no restrictions on registration.
.co domains become popular when a large number of startups used them for their primary domain. It is also used by larger brands like Twitter and Google.
Top .co Domain Sales:
o.co sold for 350,000 USD on 07/21/10.
8.co sold for 115,000 USD on 03/01/15.
onlinecasino.co sold for 100,000 USD on 10/19/11.
leaf.co sold for 89,000 USD on 10/16/16.
cruises.co sold for 82,500 USD on 09/19/12.
e.co sold for 81,000 USD on 08/12/10.
business.co sold for 80,000 USD on 05/26/11.
lyrics.co sold for 80,000 USD on 02/21/06.
mesothelioma.co sold for 76,000 USD on 09/29/10.
mega.co sold for 60,000 USD on 11/27/13.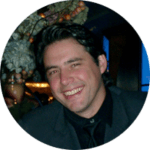 When I discovered domcop.com, it was already answering most of my needs, but lacked a few functions. Just a small request to support and the 3 functions I suggested were implemented about 4 days after. What a response!
Fred Lesage
France