Buy expired .com domains with Great Back Links & Top SEO Metrics
Domain

Age
yrs
Moz
DA
Maj
CF
Maj
TF
Maj
Dom
Expiring
In

Exp

...
-
-
-
...
-
-
-
...
-
-
-
...
-
-
-
...
-
-
-
...
-
-
-
...
-
-
-
...
-
-
-
...
-
-
-
...
-
-
-
...
-
-
-
...
-
-
-
...
-
-
-
...
-
-
-
...
-
-
-
...
-
-
-
...
-
-
-
...
-
-
-
...
-
-
-
...
-
-
-
...
-
-
-
...
-
-
-
...
-
-
-
...
-
-
-
...
-
-
-
Expired .com domains list - Great back links, Trust Flow, Domain Authority
Alexa, SEMrush, SimilarWeb, Alexa metrics and more
.COM is a top-level domain (TLD) in the Domain Name System and was derived from the word commercial as it was intended only to be used by commercial organizations.
.Com was initially administered by the US Department of Defense, but then later was handed over to Verisign
The first domain to be registered with the .com extension was symbolics.com way back in 15th March 1985
Top .com Domain Sales:
sex.com sold for 13,000,000 USD on 11/24/10.
fund.com sold for 9,999,950 USD on 03/11/08.
porn.com sold for 9,500,000 USD on 06/05/07.
porno.com sold for 8,888,888 USD on 02/04/15.
fb.com sold for 8,500,000 USD on 01/01/10.
we.com sold for 8,000,000 USD on 06/19/15.
diamond.com sold for 7,500,000 USD on 05/23/06.
beer.com sold for 7,000,000 USD on 01/01/04.
z.com sold for 6,784,000 USD on 12/03/14.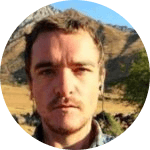 There wasn't a website which would give me all the information I wanted until I came across DomCop. DomCop is a real timesaver for me as everything is in one place and I have no reason to spend a long time trying to find high value expiring domains anymore.
Lee Hughes
New Zealand