Buy expired .cz domains with Great Back Links & Top SEO Metrics
Domain

Age
yrs
Moz
DA
Maj
CF
Maj
TF
Maj
Dom
Expiring
In

Exp

...
-
-
-
...
-
-
-
...
-
-
-
...
-
-
-
...
-
-
-
...
-
-
-
...
-
-
-
...
-
-
-
...
-
-
-
...
-
-
-
...
-
-
-
...
-
-
-
...
-
-
-
...
-
-
-
...
-
-
-
...
-
-
-
...
-
-
-
...
-
-
-
...
-
-
-
...
-
-
-
...
-
-
-
...
-
-
-
...
-
-
-
...
-
-
-
...
-
-
-
Expired .cz domains list - Great back links, Trust Flow, Domain Authority
Alexa, SEMrush, SimilarWeb, Alexa metrics and more
.CZ is the ccTLD for the Czech Republic. It is administered by CZ.NIC. Only entities in the Czech Republic can register these domains names at the second level directly.
Top .cz Domain Sales:
immofinanz.cz sold for 7,841 USD on 01/09/13.
automobile.cz sold for 7,061 USD on 03/03/09.
warehousefinder.cz sold for 7,050 USD on 03/30/11.
slots.cz sold for 6,349 USD on 02/21/17.
automobile.cz sold for 5,560 USD on 01/23/11.
sciencedaily.cz sold for 4,350 USD on 06/01/11.
logoclic.cz sold for 3,930 USD on 12/19/12.
soap.cz sold for 3,120 USD on 12/08/10.
kazar.cz sold for 3,004 USD on 05/30/17.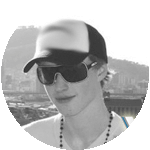 I've tried a number of expired domain finding tools and services but the support from DomCop is second to none. It's in my top two of tools to use, and the best I've used for crawling.
Glen Allsopp, Gaps.com
United States