Buy expired .in domains with Great Back Links & Top SEO Metrics
Domain

Age
yrs
Ahrefs
DR
Moz
DA
Maj
CF
Maj
TF
Maj
Dom
Expiring
In

Exp

....
-
-
....
-
-
....
-
-
....
-
-
....
-
-
....
-
-
....
-
-
....
-
-
....
-
-
....
-
-
....
-
-
....
-
-
....
-
-
....
-
-
....
-
-
....
-
-
....
-
-
....
-
-
....
-
-
....
-
-
....
-
-
....
-
-
....
-
-
....
-
-
....
-
-
Expired .in domains list - Great back links, Trust Flow, Domain Authority
Alexa, SEMrush, SimilarWeb, Alexa metrics and more
.IN is the ccTLD for India and is administered by INRegistry
Domains in the second and third levels can be registered by anyone. The available third level extensions are .co.in (banks, companies and trademarks), .firm.in (shops, partnerships and proprietorships), .net.in (ISP), .org.in (non-profit orgs), .gen.in (general use), .ind.in (individuals)
Six zones are reserved : .ac.in (Academic institutes), .edu.in (Educational institutes), .res.in (Research institutes), .ernet.in (Educational and research institutes), .gov.in (Government), .mil.in (Military).
Currently more than 1 million .in domains have been registered.
Top .in Domain Sales:
poker.in sold for 60,000 USD on 10/31/07.
sportsbetting.in sold for 42,300 USD on 04/06/11.
domains.in sold for 40,000 USD on 05/15/13.
hike.in sold for 32,000 USD on 04/25/12.
angel.in sold for 30,000 USD on 11/12/14.
itjobs.in sold for 25,988 USD on 05/13/16.
sportsbetting.in sold for 25,175 USD on 03/31/11.
budgetair.in sold for 20,000 USD on 07/09/10.
indiretta.in sold for 18,500 USD on 04/07/11.
seo.in sold for 18,500 USD on 04/01/11.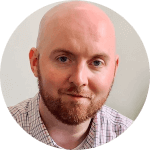 Whenever I'm looking for a domain with some link history, DomCop is my go-to tool. Their option for filtering by TF/CF ratio in particular helps quickly weed out the stuff that has a high likelihood of having been spammed to death already - it's a huge time saver.
Ian Howells, Traffic Think Tank
United States