Buy expired .mx domains with Great Back Links & Top SEO Metrics
Domain

Age
yrs
Moz
DA
Maj
CF
Maj
TF
Maj
Dom
Expiring
In

Exp

...
-
-
-
...
-
-
-
...
-
-
-
...
-
-
-
...
-
-
-
...
-
-
-
...
-
-
-
...
-
-
-
...
-
-
-
...
-
-
-
...
-
-
-
...
-
-
-
...
-
-
-
...
-
-
-
...
-
-
-
...
-
-
-
...
-
-
-
...
-
-
-
...
-
-
-
...
-
-
-
...
-
-
-
...
-
-
-
...
-
-
-
...
-
-
-
...
-
-
-
Expired .mx domains list - Great back links, Trust Flow, Domain Authority
Alexa, SEMrush, SimilarWeb, Alexa metrics and more
.MX is the ccTLD for Mexico administered by NIC Mexico. The second level domains available are .com.mx for commercial entities, .net.mx for ISPs, .org.mx for Non-profit organizations, .ngo.mx for Non-profit organizations, .edu.mx for Educational institutes, .gob.mx for Governmental entities
Top .mx Domain Sales:
wine.mx sold for 25,001 USD on 11/09/15.
abc.mx sold for 17,700 USD on 08/16/15.
casinoonline.mx sold for 13,500 USD on 07/23/14.
autosusados.mx sold for 13,399 USD on 08/13/14.
juegosdemariobros.mx sold for 12,360 USD on 10/19/11.
cupon.mx sold for 12,240 USD on 12/11/13.
max.mx sold for 11,730 USD on 04/16/14.
pri.mx sold for 10,000 USD on 10/22/14.
casinos.mx sold for 10,000 USD on 07/31/14.
888.mx sold for 10,000 USD on 01/09/11.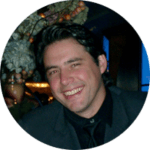 When I discovered domcop.com, it was already answering most of my needs, but lacked a few functions. Just a small request to support and the 3 functions I suggested were implemented about 4 days after. What a response!
Fred Lesage
France