Buy expired .nu domains with Great Back Links & Top SEO Metrics
Domain

Age
yrs
Moz
DA
Maj
CF
Maj
TF
Maj
Dom
Expiring
In

Exp

...
-
-
-
...
-
-
-
...
-
-
-
...
-
-
-
...
-
-
-
...
-
-
-
...
-
-
-
...
-
-
-
...
-
-
-
...
-
-
-
...
-
-
-
...
-
-
-
...
-
-
-
...
-
-
-
...
-
-
-
...
-
-
-
...
-
-
-
...
-
-
-
...
-
-
-
...
-
-
-
...
-
-
-
...
-
-
-
...
-
-
-
...
-
-
-
...
-
-
-
Expired .nu domains list - Great back links, Trust Flow, Domain Authority
Alexa, SEMrush, SimilarWeb, Alexa metrics and more
.NU is the ccTLD for the island state of Niue and is administered by SE. .NU domains are very popular in Sweden, Denmark, the Netherlands and Belgium, as nu is the word for "now" in Swedish, Danish and Dutch.
Top .nu Domain Sales:
casino.nu sold for 47,000 USD on 03/06/11.
com.nu sold for 30,056 USD on 12/12/07.
co.nu sold for 16,111 USD on 04/17/08.
onlinecasino.nu sold for 13,803 USD on 10/28/13.
onlinecasino.nu sold for 13,499 USD on 11/13/13.
jobb.nu sold for 13,300 USD on 01/30/13.
info.nu sold for 12,500 USD on 04/17/08.
koop.nu sold for 9,440 USD on 01/14/15.
slots.nu sold for 9,070 USD on 11/26/15.
kijk.nu sold for 8,211 USD on 02/26/14.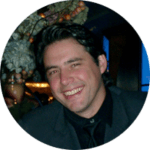 When I discovered domcop.com, it was already answering most of my needs, but lacked a few functions. Just a small request to support and the 3 functions I suggested were implemented about 4 days after. What a response!
Fred Lesage
France