Buy expired .org domains with Great Back Links & Top SEO Metrics
Domain

Age
yrs
Moz
DA
Maj
CF
Maj
TF
Maj
Dom
Expiring
In

Exp

...
-
-
-
...
-
-
-
...
-
-
-
...
-
-
-
...
-
-
-
...
-
-
-
...
-
-
-
...
-
-
-
...
-
-
-
...
-
-
-
...
-
-
-
...
-
-
-
...
-
-
-
...
-
-
-
...
-
-
-
...
-
-
-
...
-
-
-
...
-
-
-
...
-
-
-
...
-
-
-
...
-
-
-
...
-
-
-
...
-
-
-
...
-
-
-
...
-
-
-
Expired .org domains list - Great back links, Trust Flow, Domain Authority
Alexa, SEMrush, SimilarWeb, Alexa metrics and more
.ORG is a gTLD administered by the Public Interest Registry. The name is derived from organization, which was the original intended use for it. Today it is commonly used by schools, open-source projects, and communities as well as by for-profit entities. Currently more than ten million .org domains have been registered.
Top .org Domain Sales:
poker.org sold for 1,000,000 USD on 02/26/10.
autoinsurance.org sold for 440,000 USD on 04/07/11.
engineering.org sold for 198,000 USD on 02/01/03.
sexe.org sold for 151,400 USD on 06/17/08.
date.org sold for 150,349 USD on 12/20/06.
freecreditscore.org sold for 123,000 USD on 01/27/11.
move.org sold for 120,000 USD on 02/08/15.
revolution.org sold for 120,000 USD on 07/23/08.
ringtones.org sold for 120,000 USD on 07/23/08.
loan.org sold for 105,500 USD on 12/20/06.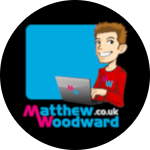 Now that is a stupidly handy tool! Certainly makes finding domains a very quick process, and I love anything that saves time =D
Much love for building it!
Matthew Woodward
Blogger, UK