Buy expired .pl domains with Great Back Links & Top SEO Metrics
Domain

Age
yrs
Moz
DA
Maj
CF
Maj
TF
Maj
Dom
Expiring
In

Exp

...
-
-
-
...
-
-
-
...
-
-
-
...
-
-
-
...
-
-
-
...
-
-
-
...
-
-
-
...
-
-
-
...
-
-
-
...
-
-
-
...
-
-
-
...
-
-
-
...
-
-
-
...
-
-
-
...
-
-
-
...
-
-
-
...
-
-
-
...
-
-
-
...
-
-
-
...
-
-
-
...
-
-
-
...
-
-
-
...
-
-
-
...
-
-
-
...
-
-
-
Expired .pl domains list - Great back links, Trust Flow, Domain Authority
Alexa, SEMrush, SimilarWeb, Alexa metrics and more
.PL is the ccTLD for Poland administered by NASK.
Domains can be registered at the second and third level - .com.pl and .biz.pl for commercial entities, .net.pl for network infrastructure, .art.pl for art, .edu.pl for education, .org.pl and .ngo.pl for NGOs, .gov.pl for government, .info.pl for general information, .mil.pl for military, .bialystok.pl for Bialystok, .bydgoszcz.pl for Bydgoszcz, .czest.pl for Czestochowa, .elk.pl for Elk, .gda.pl, .gdansk.pl for Gdansk, .gorzow.pl for Gorzow Wielkopolski, .kalisz.pl for Kalisz, .katowice.pl for Katowice, .konin.pl for Konin, .krakow.pl for Krakow, .lodz.pl for lodz, .lublin.pl for Lublin, .malopolska.pl for Malopolska, .nysa.pl for Nysa, .olsztyn.pl for Olsztyn, .opole.pl for Opole, .pila.pl for Pila, .poznan.pl for Poznan, .radom.pl for Radom, .rzeszow.pl for Rzeszow, .slupsk.pl for Slupsk, .szczecin.pl for Szczecin, .slask.pl for Slask, .tychy.pl for Tychy, .torun.pl for Torun, .wroc.pl, .wroclaw.pl for Wroclaw, .waw.pl, .warszawa.pl for Warsaw and .zgora.pl for Zielona Gora
Top .pl Domain Sales:
saturn.pl sold for 189,930 USD on 02/15/12.
grydladzieci.pl sold for 48,870 USD on 05/08/13.
lekarze.pl sold for 48,600 USD on 10/28/09.
domain.pl sold for 45,000 USD on 09/16/08.
kino.pl sold for 43,500 USD on 03/24/09.
magazyny.pl sold for 41,580 USD on 08/25/10.
lista.pl sold for 35,733 USD on 05/18/11.
deser.pl sold for 34,736 USD on 07/02/08.
lista.pl sold for 33,733 USD on 05/18/11.
material.pl sold for 25,155 USD on 07/21/10.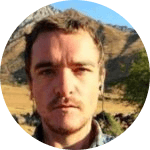 There wasn't a website which would give me all the information I wanted until I came across DomCop. DomCop is a real timesaver for me as everything is in one place and I have no reason to spend a long time trying to find high value expiring domains anymore.
Lee Hughes
New Zealand