Buy expired .ru domains with Great Back Links & Top SEO Metrics
Domain

Age
yrs
Ahrefs
DR
Moz
DA
Maj
CF
Maj
TF
Maj
Dom
Expiring
In

Exp

....
-
-
....
-
-
....
-
-
....
-
-
....
-
-
....
-
-
....
-
-
....
-
-
....
-
-
....
-
-
....
-
-
....
-
-
....
-
-
....
-
-
....
-
-
....
-
-
....
-
-
....
-
-
....
-
-
....
-
-
....
-
-
....
-
-
....
-
-
....
-
-
....
-
-
Expired .ru domains list - Great back links, Trust Flow, Domain Authority
Alexa, SEMrush, SimilarWeb, Alexa metrics and more
Generic second-level domains are .ac.ru for scientific institutions and higher education, .com.ru for commercial organizations, .edu.ru for education, .gov.ru for Russian federal government, .int.ru for international organizations, .mil.ru for the military, .net.ru for ISPs, .org.ru for noncommercial organizations and .pp.ru for individuals
Top .ru Domain Sales:
hi.ru sold for 80,600 USD on 01/26/10.
tripadvisor.ru sold for 50,000 USD on 10/07/10.
statoil.ru sold for 29,718 USD on 02/26/09.
contactbank.ru sold for 23,000 USD on 01/09/13.
ovh.ru sold for 22,770 USD on 10/28/10.
local.ru sold for 20,000 USD on 09/29/10.
wiggle.ru sold for 15,600 USD on 02/01/12.
openenglish.ru sold for 15,000 USD on 08/28/13.
daloc.ru sold for 15,000 USD on 02/04/11.
pronovias.ru sold for 14,200 USD on 07/27/11.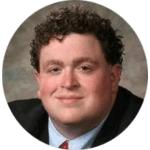 I spend hours every week combing through thousands of domain names to acquire brandable domain names for my site Nameperfection.com. Domcop is an essential tool for anyone who regularly acquires domains and I unreservedly recommend it for anyone acquiring domains for resale or reuse.
David Sandy
United States