Buy expired .ru domains with Great Back Links & Top SEO Metrics
Domain

Age
yrs
Moz
DA
Maj
CF
Maj
TF
Maj
Dom
Expiring
In

Exp

...
-
-
-
...
-
-
-
...
-
-
-
...
-
-
-
...
-
-
-
...
-
-
-
...
-
-
-
...
-
-
-
...
-
-
-
...
-
-
-
...
-
-
-
...
-
-
-
...
-
-
-
...
-
-
-
...
-
-
-
...
-
-
-
...
-
-
-
...
-
-
-
...
-
-
-
...
-
-
-
...
-
-
-
...
-
-
-
...
-
-
-
...
-
-
-
...
-
-
-
Expired .ru domains list - Great back links, Trust Flow, Domain Authority
Alexa, SEMrush, SimilarWeb, Alexa metrics and more
Generic second-level domains are .ac.ru for scientific institutions and higher education, .com.ru for commercial organizations, .edu.ru for education, .gov.ru for Russian federal government, .int.ru for international organizations, .mil.ru for the military, .net.ru for ISPs, .org.ru for noncommercial organizations and .pp.ru for individuals
Top .ru Domain Sales:
hi.ru sold for 80,600 USD on 01/26/10.
tripadvisor.ru sold for 50,000 USD on 10/07/10.
statoil.ru sold for 29,718 USD on 02/26/09.
contactbank.ru sold for 23,000 USD on 01/09/13.
ovh.ru sold for 22,770 USD on 10/28/10.
local.ru sold for 20,000 USD on 09/29/10.
wiggle.ru sold for 15,600 USD on 02/01/12.
openenglish.ru sold for 15,000 USD on 08/28/13.
daloc.ru sold for 15,000 USD on 02/04/11.
pronovias.ru sold for 14,200 USD on 07/27/11.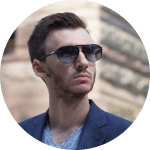 Since starting SEO back in 2009, it has become very difficult to rank brand new domains. Unless you are building a brand, it's highly recommended that you start every new money site with an expired domain. Additionally, if you're building a PBN, you should only consider using expired domains. The problem is good domains start at $50 a piece, and anyone charging less is either full of sh*t or selling garbage domains, and I mean that. If it sounds too good to be true, it probably is. DomCop has a great offer that all of you buying expired domains should consider. For the price of a couple domain names, you can use DomCop for a month, snag some excellent domain names, which would otherwise cost you thousands of dollars. If you're considering expired domain software and don't have the knowledge to program your own crawler, I'd lean towards DomCop.
Josh MacDonald
United States