Buy expired .to domains with Great Back Links & Top SEO Metrics
Domain

Age
yrs
Moz
DA
Maj
CF
Maj
TF
Maj
Dom
Expiring
In

Exp

...
-
-
-
...
-
-
-
...
-
-
-
...
-
-
-
...
-
-
-
...
-
-
-
...
-
-
-
...
-
-
-
...
-
-
-
...
-
-
-
...
-
-
-
...
-
-
-
...
-
-
-
...
-
-
-
...
-
-
-
...
-
-
-
...
-
-
-
...
-
-
-
...
-
-
-
...
-
-
-
...
-
-
-
...
-
-
-
...
-
-
-
...
-
-
-
...
-
-
-
Expired .to domains list - Great back links, Trust Flow, Domain Authority
Alexa, SEMrush, SimilarWeb, Alexa metrics and more
Top .to Domain Sales:
w.to sold for 53,000 USD on 05/09/12.
k.to sold for 40,000 USD on 02/22/12.
play.to sold for 29,925 USD on 09/22/10.
compare.to sold for 23,475 USD on 01/30/13.
compare.to sold for 23,441 USD on 01/16/13.
connect.to sold for 16,500 USD on 07/11/12.
movie.to sold for 15,600 USD on 07/10/13.
movies.to sold for 14,110 USD on 10/26/15.
u.to sold for 13,000 USD on 01/01/10.
time.to sold for 10,000 USD on 05/12/17.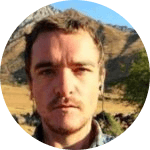 There wasn't a website which would give me all the information I wanted until I came across DomCop. DomCop is a real timesaver for me as everything is in one place and I have no reason to spend a long time trying to find high value expiring domains anymore.
Lee Hughes
New Zealand