Buy expired .tv domains with Great Back Links & Top SEO Metrics
Domain

Age
yrs
Moz
DA
Maj
CF
Maj
TF
Maj
Dom
Expiring
In

Exp

...
-
-
-
...
-
-
-
...
-
-
-
...
-
-
-
...
-
-
-
...
-
-
-
...
-
-
-
...
-
-
-
...
-
-
-
...
-
-
-
...
-
-
-
...
-
-
-
...
-
-
-
...
-
-
-
...
-
-
-
...
-
-
-
...
-
-
-
...
-
-
-
...
-
-
-
...
-
-
-
...
-
-
-
...
-
-
-
...
-
-
-
...
-
-
-
...
-
-
-
Expired .tv domains list - Great back links, Trust Flow, Domain Authority
Alexa, SEMrush, SimilarWeb, Alexa metrics and more
.TV is the ccTLD for the islands of Tuvalu and is administered by the dotTV Corporation (a Verisign company).
Any person may register second-level domains in TV. The domain name has become popular due to it being an abbreviation of the word television and websites on this domain most often than not feature video content for specific brands or firms.
Top .tv Domain Sales:
usa.tv sold for 125,000 USD on 01/03/16.
business.tv sold for 100,999 USD on 05/06/10.
net.tv sold for 100,000 USD on 02/01/03.
china.tv sold for 100,000 USD on 02/01/03.
free.tv sold for 100,000 USD on 02/01/03.
film.tv sold for 65,000 USD on 04/17/12.
rt.tv sold for 62,500 USD on 02/11/09.
jeu.tv sold for 50,000 USD on 04/11/12.
web.tv sold for 45,000 USD on 01/21/11.
learn.tv sold for 41,000 USD on 05/06/10.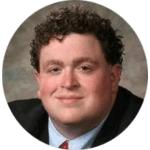 I spend hours every week combing through thousands of domain names to acquire brandable domain names for my site Nameperfection.com. Domcop is an essential tool for anyone who regularly acquires domains and I unreservedly recommend it for anyone acquiring domains for resale or reuse.
David Sandy
United States