The DomCop Scholarship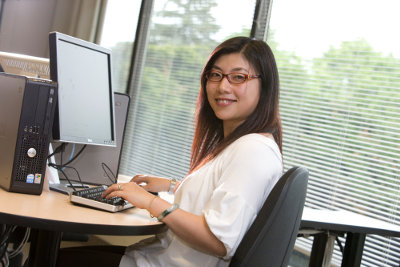 At DomCop we are passionate about innovation and we firmly believe that everyone should be given the opportunity to innovate and help create value with today's modern technology. We recognize that not everyone has access to the same level of resources and that creativity can be stifled by a lack of opportunity.
We are excited to offer this scholarship to the next generation of business and technology trailblazers. We want to help support the education of a deserving student who also shares our passion and drive for making the world a better place. We hope to assist the right student in reaching their full potential in delivering exceptional results.
Scholarship Amount
$1,000
Scholarship Term
Yearly. See DomCop Scholarship 2017 winner details here.
Eligibility
This program is open to all University, College, and High school students who are currently enrolled in an educational program.
Application Requirements
Please write a 800-1,500 word essay about a new business idea that you think would help to make the world a better place. Why do you believe that it would be successful? What would drive its growth? What challenges and barriers to entry would you face if you started it? How would you obtain market share from any current competition?

In addition to your essay, please send a video of yourself talking through your business idea and the inspiration behind it. The video should be 5-15 minutes in length and should act as a supplement to your submitted essay. Discuss the key points in your essay and show your enthusiasm for your idea!
Submit proof of enrollment in, or an acceptance letter to, an accredited university or school that is list on the U.S. Department of Education's official website

Please be advised in the privacy policy below that your submission can be shared publicly.
Submitting Your Application
Please email your submission to:

You must include:
Full name

Mailing Address

Email Address

Phone Number

A statement/copy of your current academic status, as well as evidence that you are currently enrolled, or have been accepted, at a college as outlined above. By applying for this scholarship, you give us express consent to confirm your admission and attendance by contacting the relevant academic institution

Your essay must be submitted as a Word document, submissions in other forms will not be accepted.

Please upload your video to our drop box account . Please title the file with your full name, to ensure it is matched with the correct essay.
Deadline
The deadline for applications is November 1st, 2018, with the winner being announced on November 15th 2018.
More Details
The winning applicant will be selected based on the student's video and essay submissions by a member of our team at DomCop.

The scholarship funds can be awarded via PayPal, or other means if required.

This scholarship will be awarded annually.
Privacy Policy and User Communications
Privacy Policy: By submitting an application, the applicant automatically grants DomCop permission to post the applicant's name, college, photo (if submitted) and essay on our website, DomCop.com, or in other marketing communications, irrespective of the success of the entry. We are also granted permission to call and/or send you information regarding your application.
User Communications: When you send email communications to DomCop and/or its representatives may retain those communications in order to process or respond to your inquiries or application as related to the scholarship. DomCop and its representatives will not knowingly sell, share, rent or otherwise transfer your information other than in accordance with the terms set forth in this Privacy Policy. By participating in this scholarship, you give us your express consent to confirm your admission and attendance at the college or university by contacting the institution for verification.
Terms & Conditions:
All submitted photos, videos, and essays must be original work of the applicant. Only one submission may be entered per candidate, per year. All duplicate entries will be disqualified. All scholarships are non-renewable. By submitting an application to the DomCop Scholarship, you certify that all the information you have provided is accurate and complete.
The applicant automatically grants DomCop, its agents and/or representatives permission to:
Use their name, photo, essay response, and award amount, if any, in announcements or articles including, but not limited to, social media, newsletter, etc. issued by DomCop.

Post the applicant's name, college or university, video, and essay on DomCop.com web site.

Call and/or send information to the applicant regarding their application.
Winners will be notified via email, and announced publicly, as well as on DomCop.com and social media pages.
Students must show proof of current enrollment to an accredited US college, university or vocational/trade school within 21 calendar days by submitting either a copy of the tuition bill or a letter of proof from the school. In the event a winner cannot prove their enrollment to an accredited college, university or vocational/trade school, DomCop will revoke the award for that individual and award it to the first runner-up.
The winner agrees to provide high resolution jpeg images or high resolution scans of original prints or negatives for reproduction by DomCop. The images or scans must be received with a signed statement granting DomCop the right to use them, according to the stipulations above, prior to the award being released.
About DomCop
DomCop assists current and prospective website owners to find high value expired domains for purchase, with over 50 top-level domain extensions available including .biz and .com. We provide an advanced search engine with 90+ metrics to aid our clients, as well as providing data in real time to enable swift purchases to beat auction deadlines.