Web.com has merged the SnapNames and NameJet inventories. So when you do a search for NameJet, SnapName domains will show up, and vice versa.
Buy Expired Domains from the Adult Niche
List of Expired Domains from the Adult Niche
The domain table shows expired domains with back links from websites that belong to a specific niche - Adult
The niche Adult comprises of multiple micro niches that have been list below:
World, Image Galleries, Shopping, Society, Arts, Regional, Computers, Games, Business, Recreation, News and Others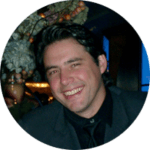 When I discovered domcop.com, it was already answering most of my needs, but lacked a few functions. Just a small request to support and the 3 functions I suggested were implemented about 4 days after. What a response!
Fred Lesage
France