Web.com has merged the SnapNames and NameJet inventories. So when you do a search for NameJet, SnapName domains will show up, and vice versa.
Buy Shopping (Computers) Expired Domains
List of Expired domains in the Shopping (Computers) Niche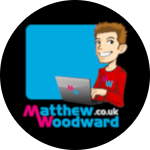 Now that is a stupidly handy tool! Certainly makes finding domains a very quick process, and I love anything that saves time =D
Much love for building it!
Matthew Woodward
Blogger, UK