Web.com has merged the SnapNames and NameJet inventories. So when you do a search for NameJet, SnapName domains will show up, and vice versa.
Buy Arts And Entertainment (Business) Expired Domains
List of Expired domains in the Arts And Entertainment (Business) Niche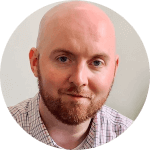 Whenever I'm looking for a domain with some link history, DomCop is my go-to tool. Their option for filtering by TF/CF ratio in particular helps quickly weed out the stuff that has a high likelihood of having been spammed to death already - it's a huge time saver.
Ian Howells, Traffic Think Tank
United States