Web.com has merged the SnapNames and NameJet inventories. So when you do a search for NameJet, SnapName domains will show up, and vice versa.
Buy Instruments And Supplies (Science) Expired Domains
List of Expired domains in the Instruments And Supplies (Science) Niche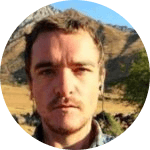 There wasn't a website which would give me all the information I wanted until I came across DomCop. DomCop is a real timesaver for me as everything is in one place and I have no reason to spend a long time trying to find high value expiring domains anymore.
Lee Hughes
New Zealand