Web.com has merged the SnapNames and NameJet inventories. So when you do a search for NameJet, SnapName domains will show up, and vice versa.
Buy Directories (Science) Expired Domains
List of Expired domains in the Directories (Science) Niche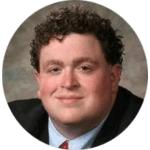 I spend hours every week combing through thousands of domain names to acquire brandable domain names for my site Nameperfection.com. Domcop is an essential tool for anyone who regularly acquires domains and I unreservedly recommend it for anyone acquiring domains for resale or reuse.
David Sandy
United States