DomCop adds 300,000 domains to its list everyday from various sources: GoDaddy, SnapNames, NameJet, DynaDot, Flippa, NameSilo, NamePal, Hunting Moon, Domain Market, Park.io, Bido & Drop Catch. Its hard to figure out the high quality domains from the scammy and low quality ones. Below is a short tutorial on how to to find those high quality expired domains. Let us assume for this example you want to find all domains that have a minimum Open Page Rank of 2, Domain Authority of 29 and are not "Counter Offer" auctions
Setup the right parameters

Set the page Rank Slider to show domains from PR2 to PR 10. Set the Domain Authority slide to show all domains with DA from 29 to 100. Check the "Hide Fake PR" checkbox to make sure that fake PR domains are not shown and ensure that the "Offer/Counter Offer" Auction type is unchecked. This only displays the domains that will definitely be sold when bid upon.
Check Results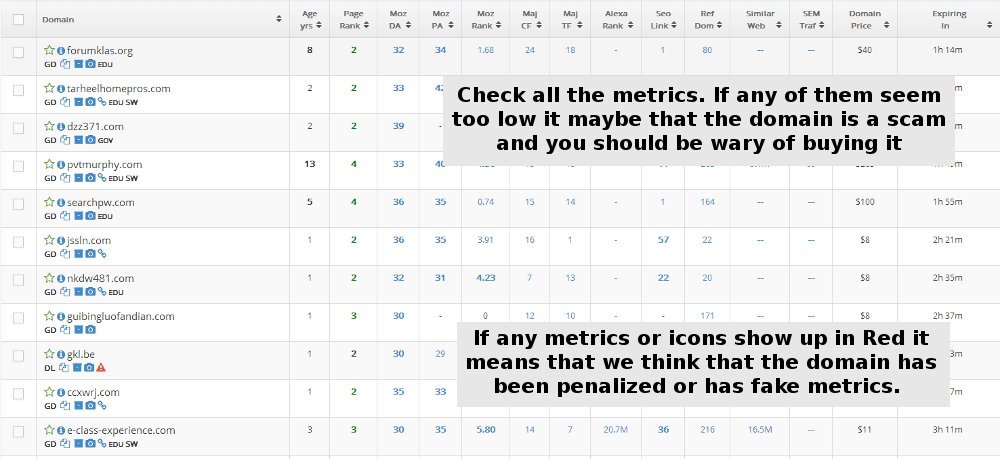 Its always a good idea to check the values of Moz Domain Authority, Majestic Trust Flow and Ahrefs Domain Rating. A low DA, TF or DR might mean that you need to do manually check the backlinks for the domain to verify why one of the metrics is low.
Use other filters to narrow down on results
Once you have the list of domains, you can use additional filters to narrow down the list - say Trust Flow, or Domain Rating. You can set the price below a certain value. If you find a domain that you are interested in, you can then click the grey star icon in front of the domain name to add the domain to your watchlist or if you click the domain name, you will be directly taken to the right website where you can buy the domain.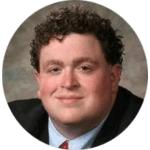 I spend hours every week combing through thousands of domain names to acquire brandable domain names for my site Nameperfection.com. Domcop is an essential tool for anyone who regularly acquires domains and I unreservedly recommend it for anyone acquiring domains for resale or reuse.
David Sandy
United States